(C) DontSpendMore.com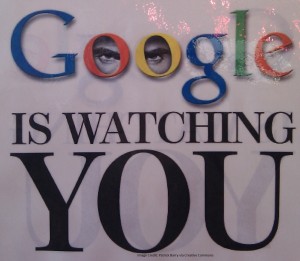 Google is synonymous with the Internet. Over the years, Google has served countless searches and has made online searches easier and faster. What many people don't know is that Google does store your Web history and while the history is very secure and is accessible only to you, many still feel uncomfortable knowing that someone has stored all the searches they made.
Whether you were searching for the cute next door neighbor or an extremely personal and sensitive issue, the search data may be stored in Google's ginormous data universe.
Want to control your Web history?
First, no one can access this data, except you. But if you still want to delete the data from Google's servers, Google offers users the option to do so. You have one of three options:
(i) View and download your Web history
(ii) Archive your data
(iii) Delete it permanently … and guess what … from the beginning of time. Perhaps, Google considers itself to be synonymous with the beginning of time.
So, here are the step-by-step instructions
View and download your Web history
Curious about what you were searching after that strange overnight party in 2008? Well, now you can refresh your memory. Simply visit https://history.google.com/history/
Once there, click on the Settings tab on the top right of the screen. If you wish to download the data, click on Download and it will let you select the dates you are interested in and download the results. Once the results are ready, you will receive a link via e-mail.
An important caveat: Don't download this data if you are on a shared computer.
Delete your data permanently
Not comfortable with the data sitting on Google's servers? No problem. Google offers you the opportunity to make a squeaky clean start. Click on the settings button, choose remove, and select the dates you want to delete the data for.
Voila!
The screen also allows you the option to turn the Web history feature off.
Image Credit: Creative Commons, Patrick Barry