© DontSpendMore.com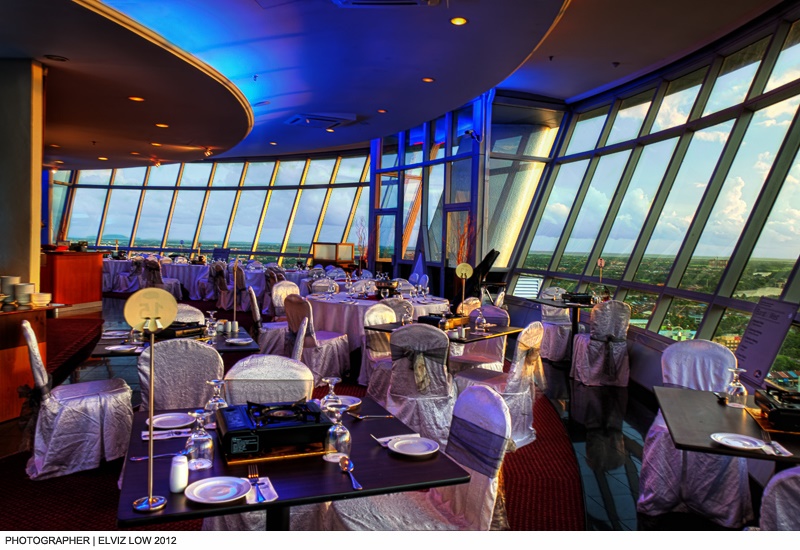 From New York to California, restaurants are adopting a "no tipping" policy. Establishment owners have cited various reasons for doing away with the tips altogether. No doubt, the policy change has generated substantial publicity for the businesses and social media is lighting up with savory comments for and against the "no tipping" policy.
Until recently, many restaurant employees would receive lower wages with the promise that the tips generated during the shift would cause the wages to jump substantially higher. Restaurant tips have motivated wait staff to provide better service in the hopes of receiving a generous gratuity. This was a win-win for both business owners and front line staff. Owners benefited from satisfied customers while employees went home with a fatter pay check.
The problem with the policy is not only an extra burden on customers but also a cold war styled territorial dispute between servers, at least in some establishments. In fact, some employees had boiled the process down to a science. Flower in the hair, red dresses, blond hair, smiley faces on checks … these were some factors that generated higher tips, at least from men. 1
That is about to change, though.
A new breed of employers is favoring higher wages and a more stable paycheck over restaurant tips and gratuities. A major change is sweeping restaurants nationwide and from East Coast to West Coast, establishments are doing away with restaurant tips. New York-based Restaurant Riki cites Japanese customs for its no gratuity policy, while Sushi Yasuda chases customers to return what was left behind. According to some business owners, the idea of rating server performance with tips was downright condescending.1
Restaurant tips are disbursed individually to the server or added to a common pool that is distributed to all servers at the end of the shift.
The eateries that favor a no restaurant tips policy try to make up for the difference by offering staff higher wages and a more stable takeaway. The policy is receiving mixed reactions from guests. Some prefer not having to do the extra math after a wonderful meal, while others are concerned about the impact on service quality. This is a major cause of concern for frequent guests who often build a personal rapport with their servers.
On the flip side, a sluggish economic recovery is forcing patrons to lower their tips, especially for unemployed folks who have no choice but to eat out while interviewing and traveling.
How to tip at a restaurant
Despite the shift away from restaurant tips, many owners will still consider redistributing the tips to employees or giving them away to charity.
At a surface level, restaurant tips may sound like a simple issue but many guests are still not sure about the amount they should be leaving aside as gratuity. A good restaurant tipping guide would spell out the tip percentage to 10% to 20%, but we have seen ranges as low as 5% as well (especially if the service is extremely poor or unreasonably rude).
Not all restaurants allow customers to do the math, though. I once visited a Malaysian restaurant in Flushing, NY. While the service was good and the food was descent, the check had a pre-calculated gratuity added to the bill. I had no discretion to tip more or less. When questioned, the disgruntled server simply asked me to pay up. No option, apparently!
Here are some ideas if you consider tipping:
(i) If you decide to leave your server a tip, cash is preferable because it can be used right away. Credit card payments are not bad, but there is generally a lag period before the server gets paid. There is also the issue of a portion of the bill going toward credit card processing fees (can range between two percent to five percent, depending on the merchant service being used).
(ii) Generally, the total is based on pre-tax amount and is computed without considering discounts.
(iii) How satisfied were you with the service? If the drinks were on the table within two minutes of seating and the server was providing refills before asking, you are receiving exceptional service.
(iv) Give consideration for local cost of living. If you live in an expensive city, a higher tip is probably a good idea.
(v) The server's personality and needs are also given consideration, at least by some guests. Students often resort to waiting tables to make their way to college. Giving them an extra hand does not hurt.
(vi) Some restaurants make their wages public. If you are aware of the wages being paid, you will be in a better position to judge the amount you need to add as gratuity.
Restaurant Tipping Chart
Level of Service and Restaurant Tip Percentage
Exceptional Service – 20%
Good Service – 15%
Average Service – 10%
Extremely Poor Service – 5%
2. Image Credit: Elviz Low via Creative Commons